Description
David Holmgren uses storytelling to communicate empowering action in difficult times. This complements his dual focus on permaculture theory and practice. This 'Aussie Street' story is a permaculture soap opera from the 1950s to the 2020s. It evolved from his earlier presentations (2005-2017) and the more in-depth text in RetroSuburbia: the Downshifter's Guide to a Resilient Future (2018), and was the inspiration for this collaboration with RetroSuburbia editor Beck Lowe and illustrator Brenna Quinlan into literature for children.
Beck has interpreted David's adult story through the eyes of the kids living in Aussie Street. In the process she captures the straightforward style of childhood diaries: telling the ups and downs of daily life. Brenna faithfully represents the feel and detail of each decade to help today's kids imagine the childhood of their parents and grandparents, as they grapple with the creative options for an abundant future where they live.
Published: November 2020
Melliodora Publishing
48 pages, full colour illustrations by Brenna Quinlan throughout, 210mm x 297mm.
Printed in Australia
ISBN: 9780648845980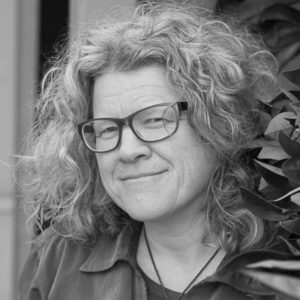 Beck Lowe
is a permaculture educator and writer. She undertook a life-changing Permaculture Design Course in 1994 and has been practicing permaculture ever since. She worked closely with David Holmgren on
RetroSuburbia
as project manager, researcher and chief text wrangler, and reinterpreted his 'Aussie Street' story for kids in
Our Street
. She has also been editor and/or project manager on various new and re-releases at Melliodora Publishing. Beck is the black sheep of the retrosuburbia family, living on her 60 acre permaculture farm near Heathcote in central Victoria. Besides work with Holmgren Design and Melliodora Publishing, and running her farm, she
teaches permaculture
, and is finishing her book on animals in permaculture.
becklowe.com.au
---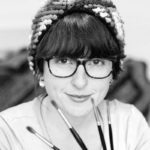 Brenna
spent four years living at Melliodora, the permaculture demonstration site founded by David Holmgren and Su Dennett in Central Victoria. She is currently building a strawbale house and planting her own garden at a permaculture community in the Great Southern, WA. Brenna has worked as an illustrator for several organisations including the Bob Brown Foundation, the Australian Food Sovereignty Alliance, and the Stephanie Alexander Kitchen Garden Program. She is also part of the Grow Do It permaculture teaching team, and regularly collaborates with Milkwood Permaculture and Melliodora Publishing on various projects and publications. Support Brenna on
Patreon
and gain access to digital downloads of her work, as well as behind the scenes footage. Sign up to her newsletter
here
, and
follow her on Instagram
.